Allglasses.ru Internet-shop
Our company has developed an online store of branded sunglasses allglasses.ru.
Given the specifics of the Internet-shop, a virtual online fitting room was developed for fitting glasses.
Virtual online fitting room allows you to not only get acquainted with the assortment of glasses online, but also to try on on-line a model from any brand collection.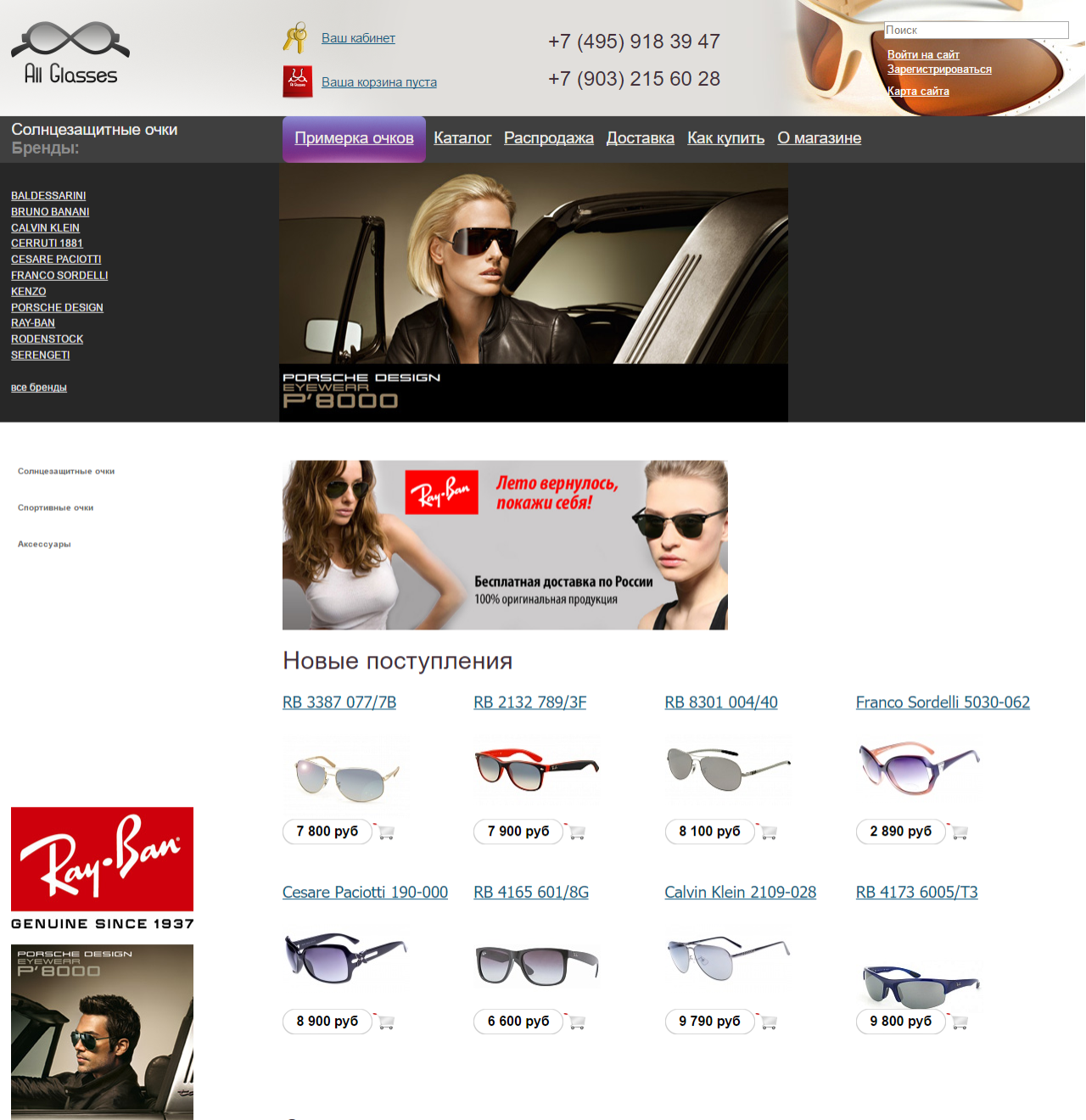 Назад