"EcoProm-Lipetsk"
In 2020 "Ronix Systems" has implemented a full featured personal account web-page for the official website of "EcoProm-Lipetsk" company. This company provides a full range of services to collect and recycle household solid wastes.
Complementary to the basic functionality, such as new user registration form, profile actions, feedback form, etc., there are new special features supported:
multiple personal accounts support;
online payment for the provided services;
payment status monitoring;
payment reports generation and export capabilities;
requesting transaction reports and payment statements in electronic or paper form;
contacting the service company and get an archive with information about all previous contacts;
an interactive map with recycling collection points. It is possible to find a nearest point online.
The notable importance is to put on the implemented features to support the bidirectional online integration with the 1С financial payment system. Thus, the correctness of the data in both systems and their constant updating is achieved.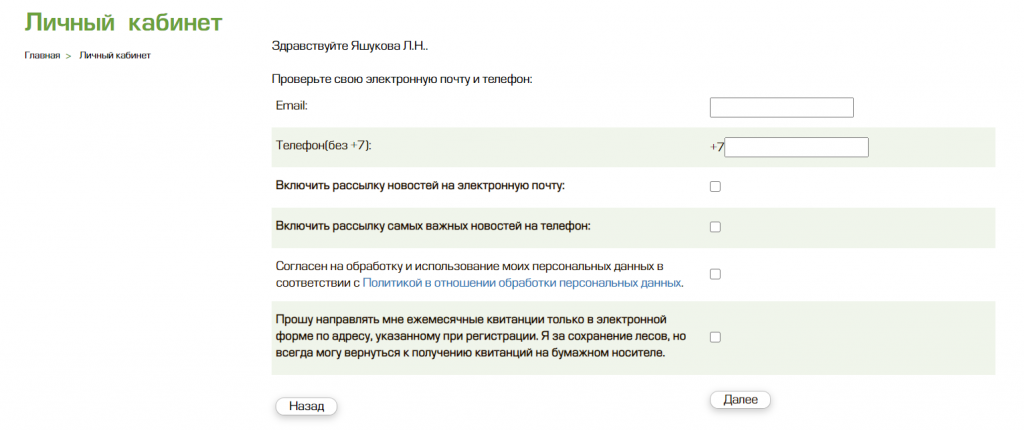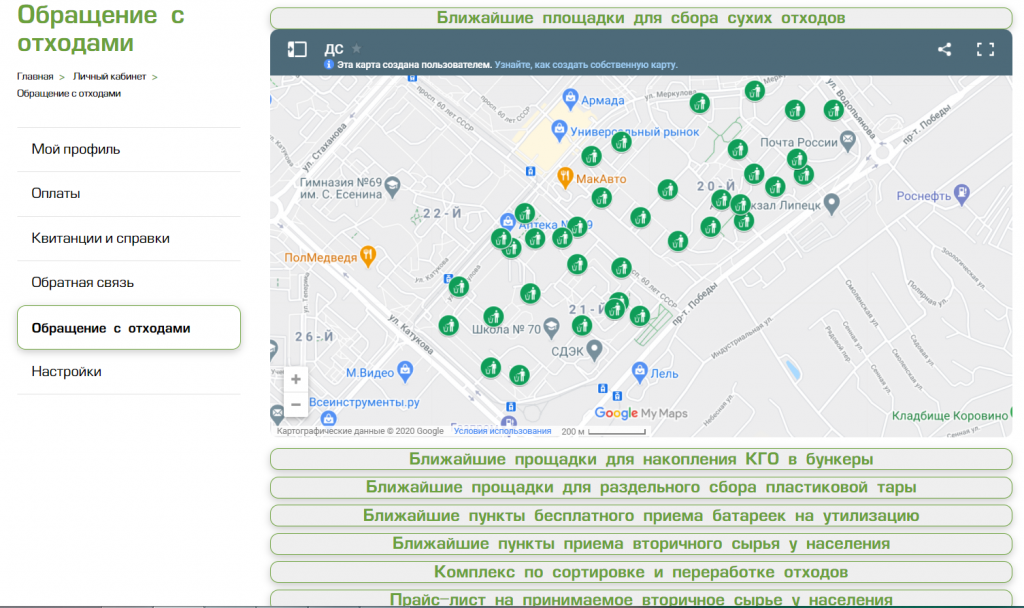 Назад